An insight of the design process
Tria is a shelving system for TV supports – designed for Seri Stylu a company based in the North of Portugal.
SERI STYLU started as a family business in 1960 and is an industrial company dedicated of the production of audiovisual equipment for your home and as well for the professional sector like hotels, public spaces like meeting rooms or exhibitions.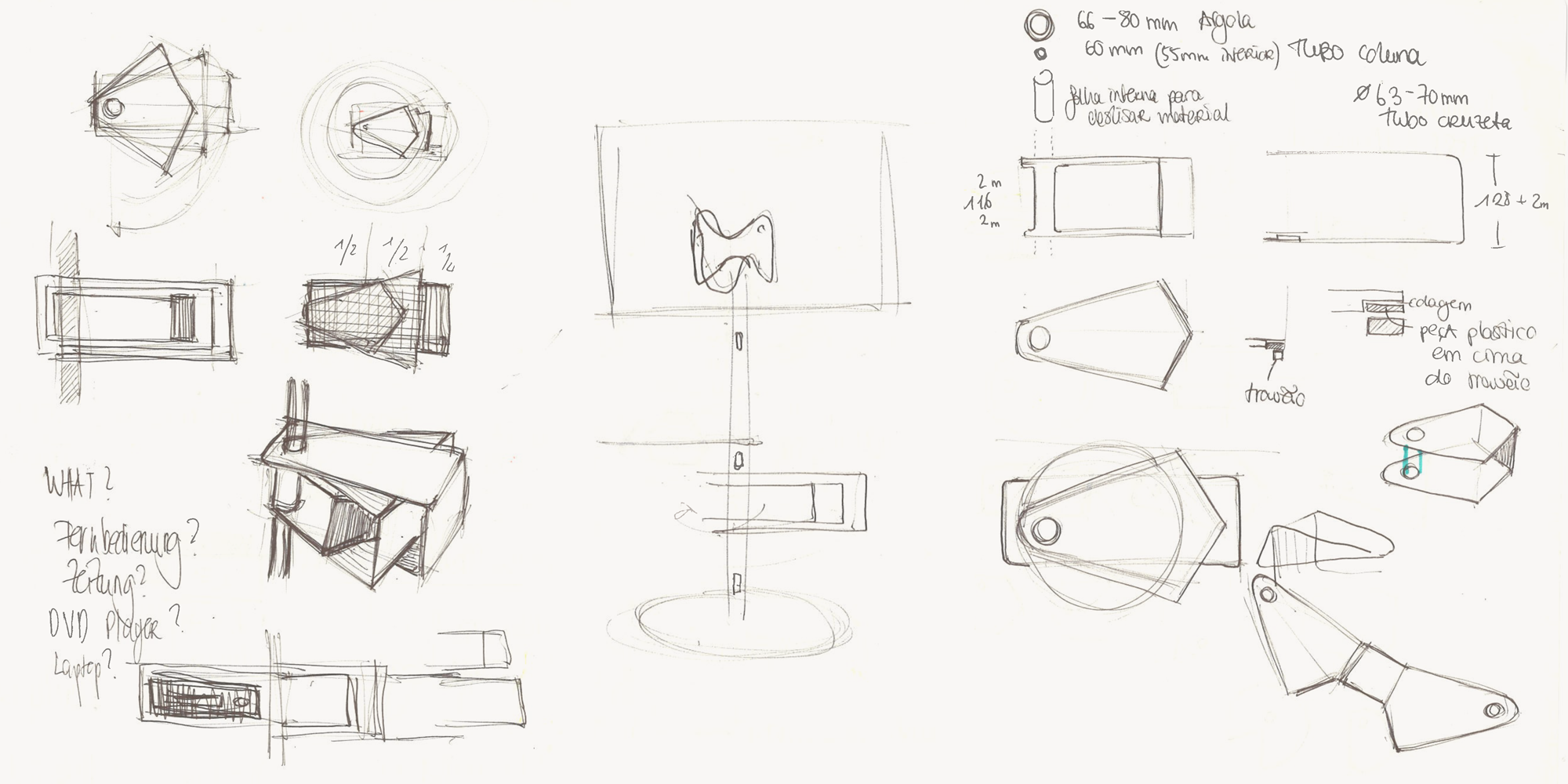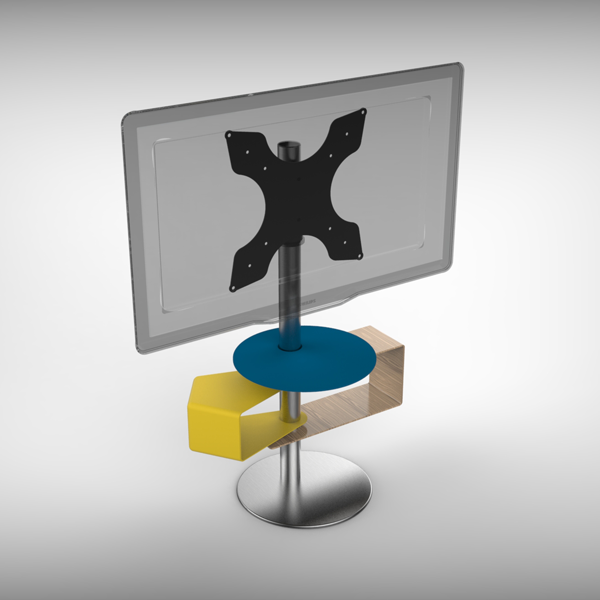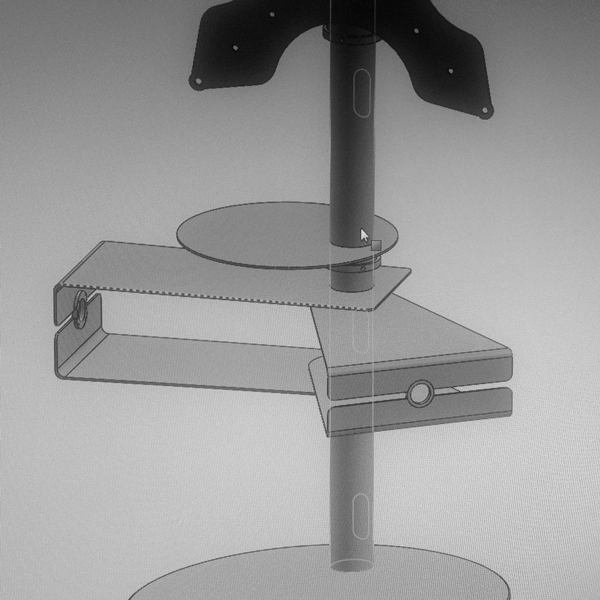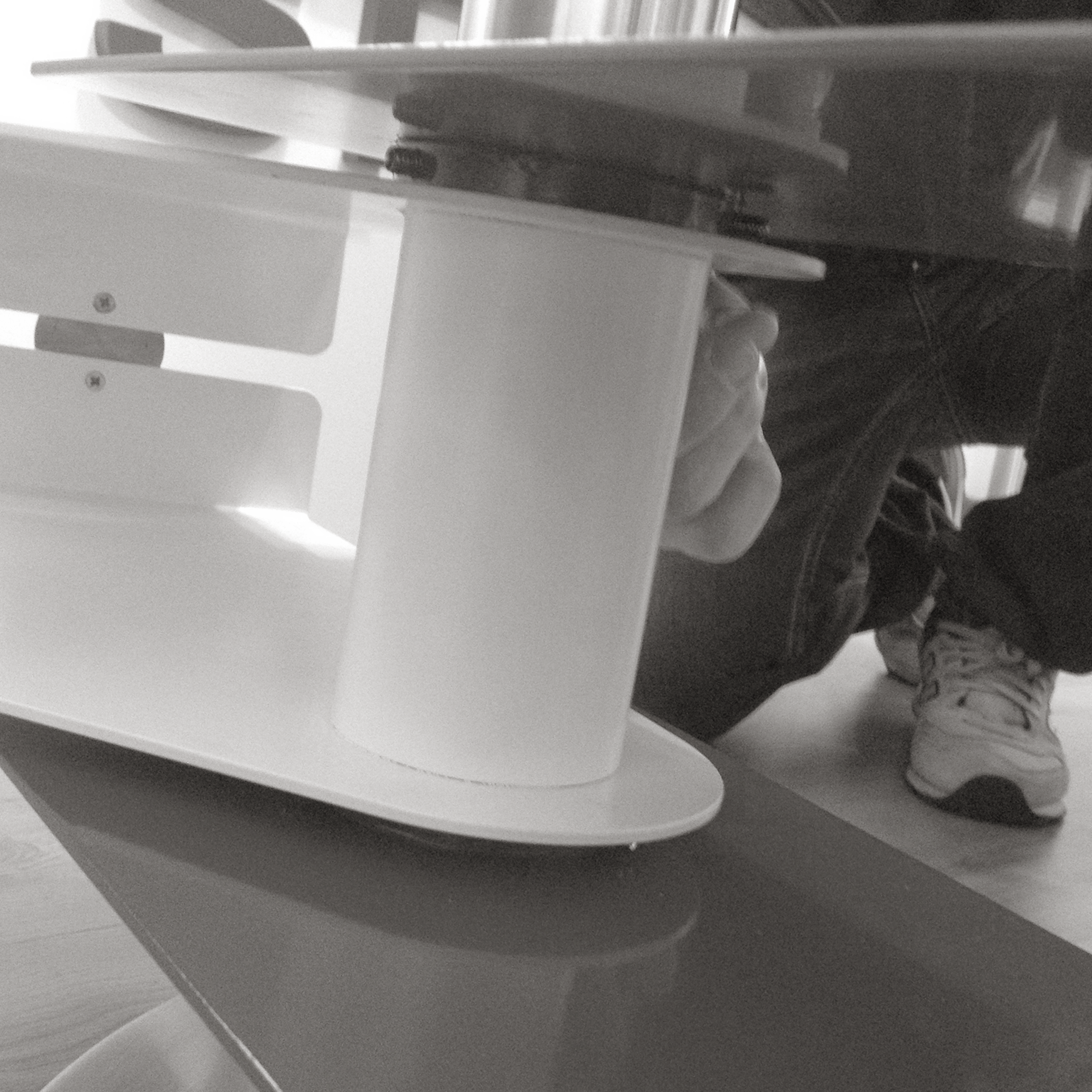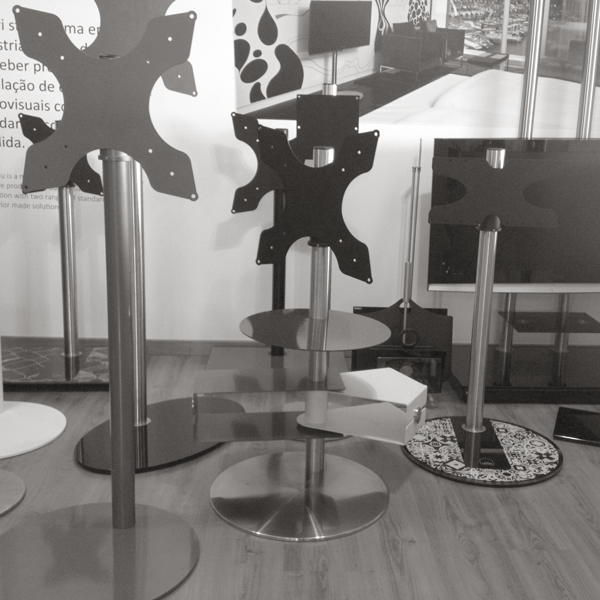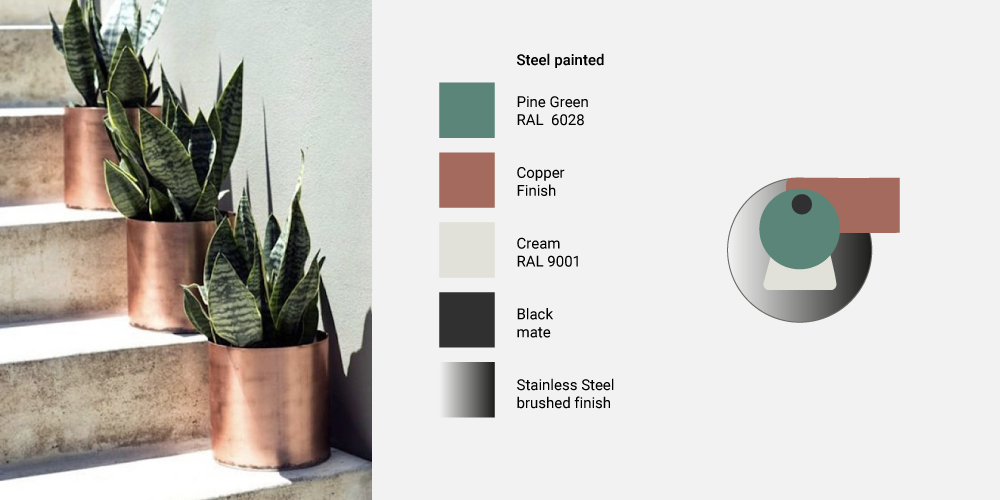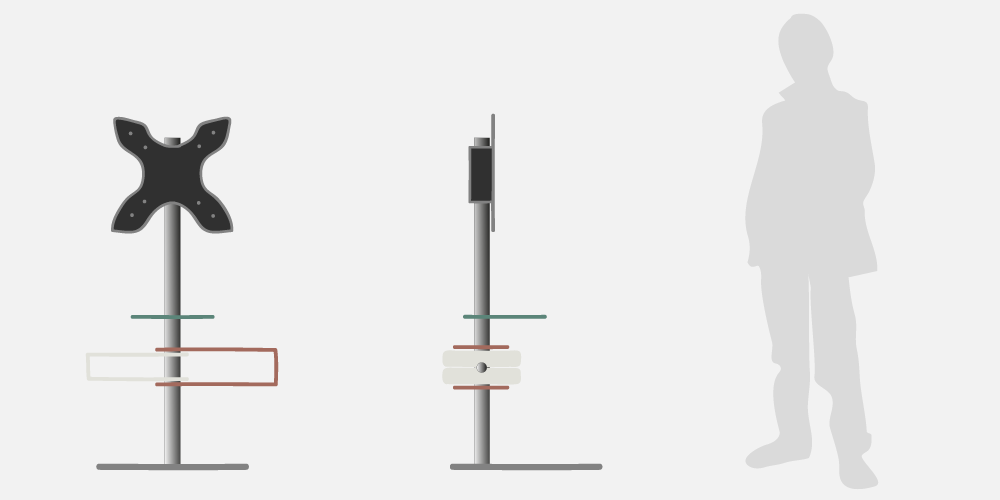 Project developing process
During the prototyping process we experimented with different methods and ways of production to keep the design as interesting as possible but on the other side easy and efficient to fabricate. Designed with flexibility and simplicity in hand, the TRIA shelving system offers new features and complements perfectly the TV stand Disco R5 BI.
Design proposal
The idea of this design was to develop an add-on shelving system for the already existing R5 disc stand from the company Seri Stylu.  An optional set of three colourful metal racks giving the client the possibility to keep the manuals or tv programme on the right spot.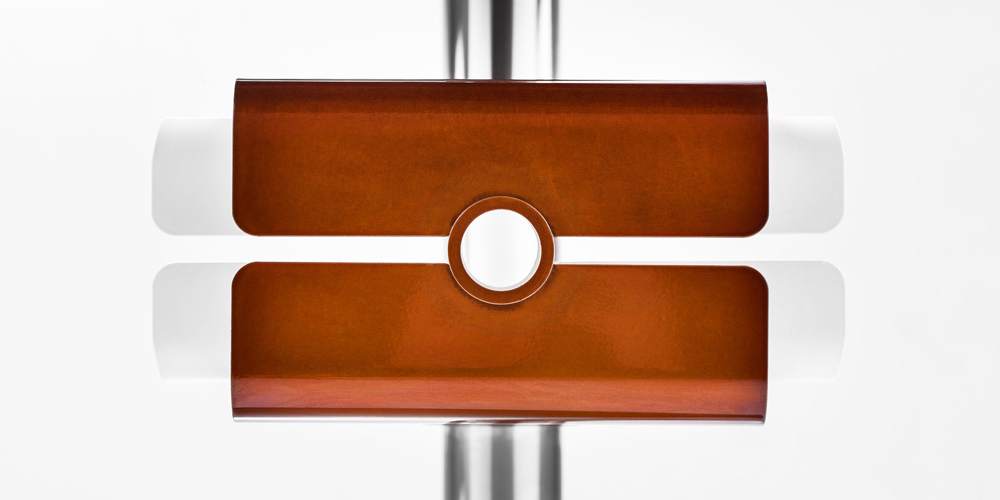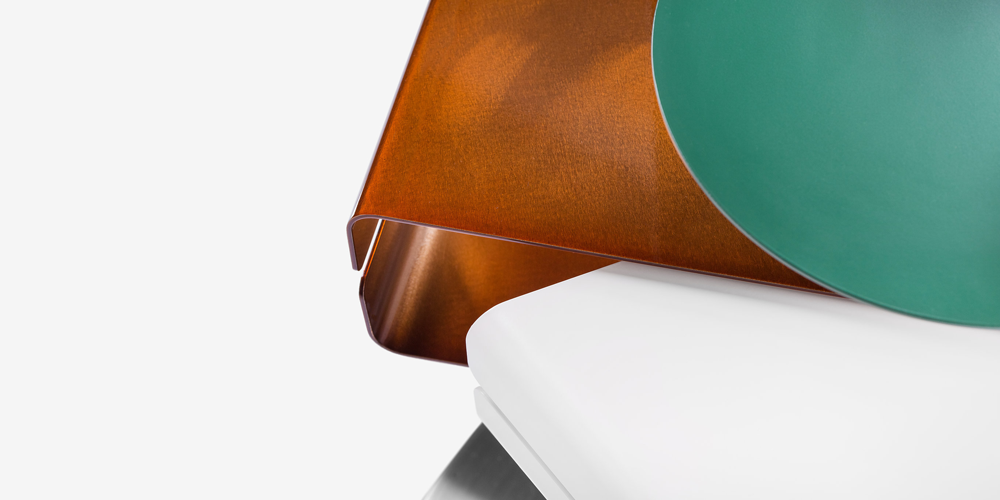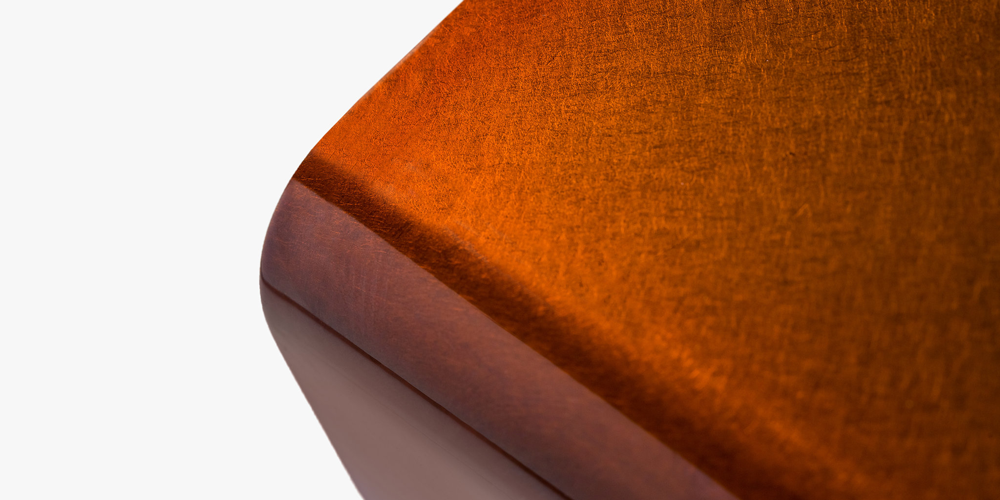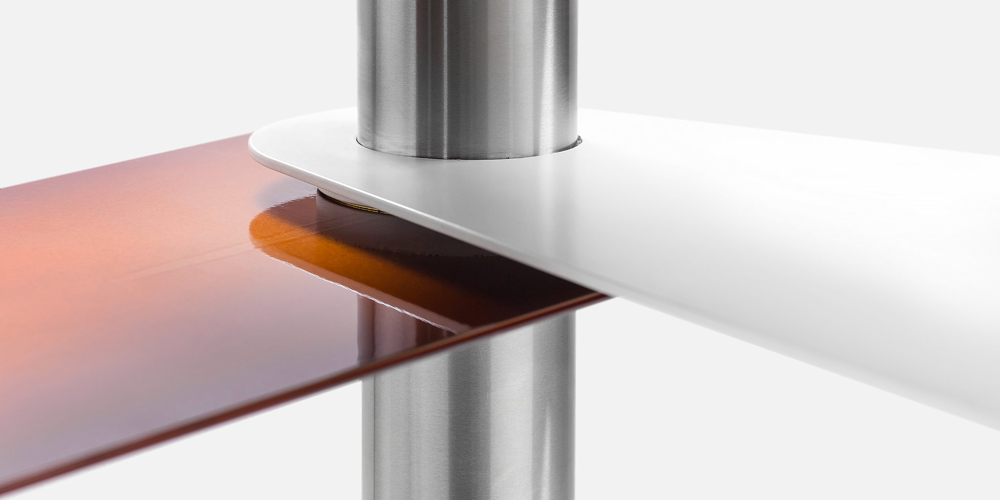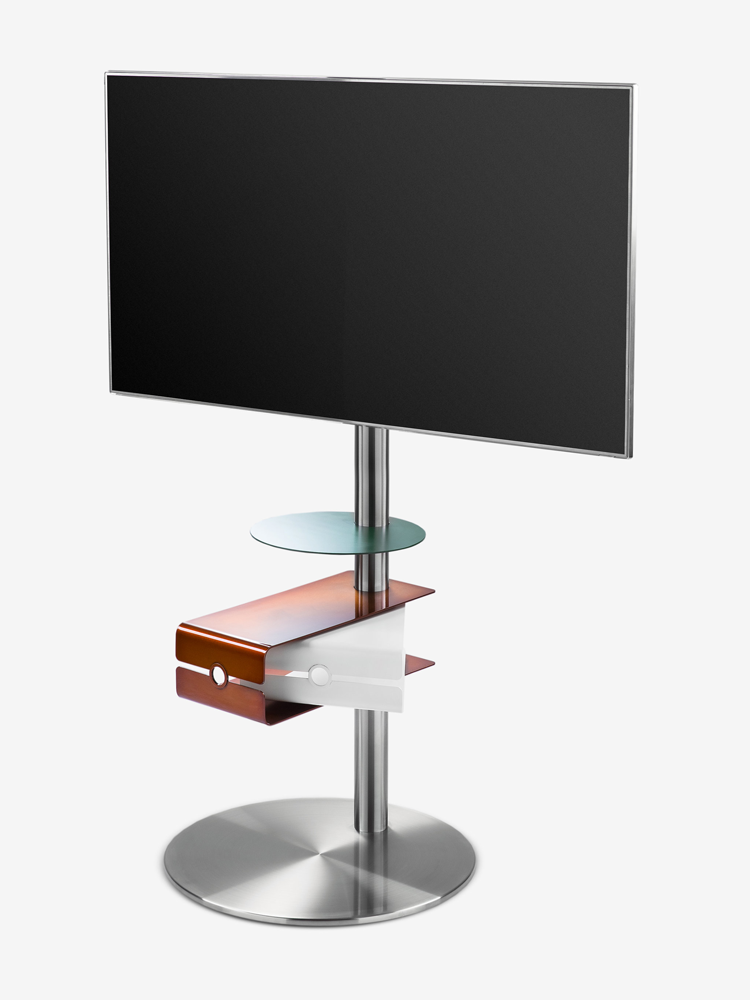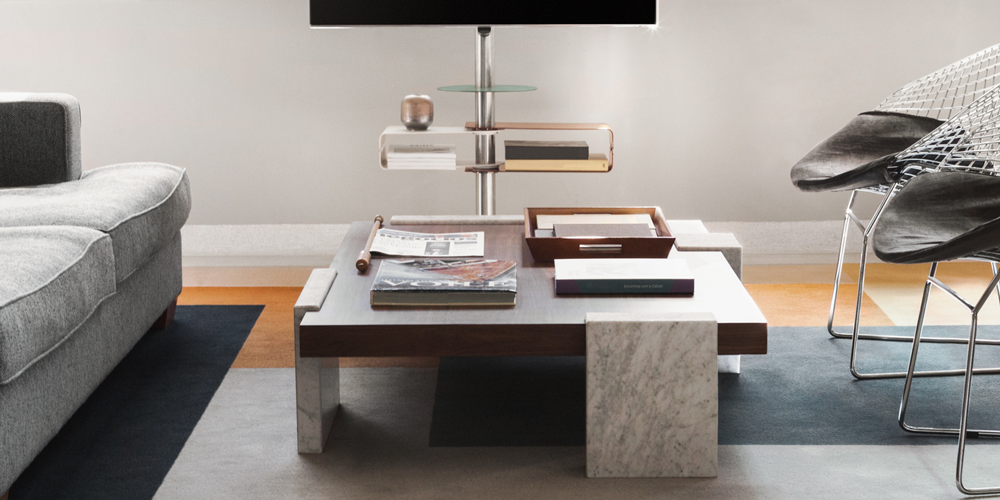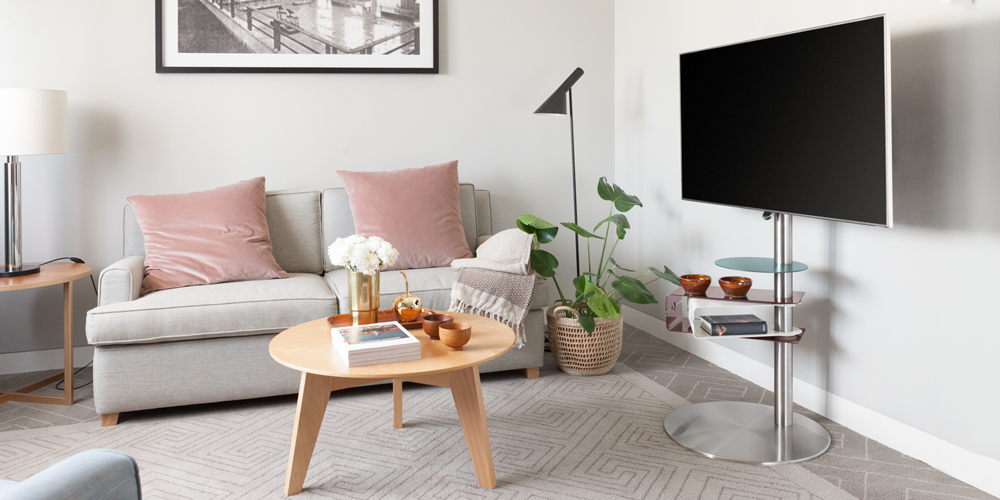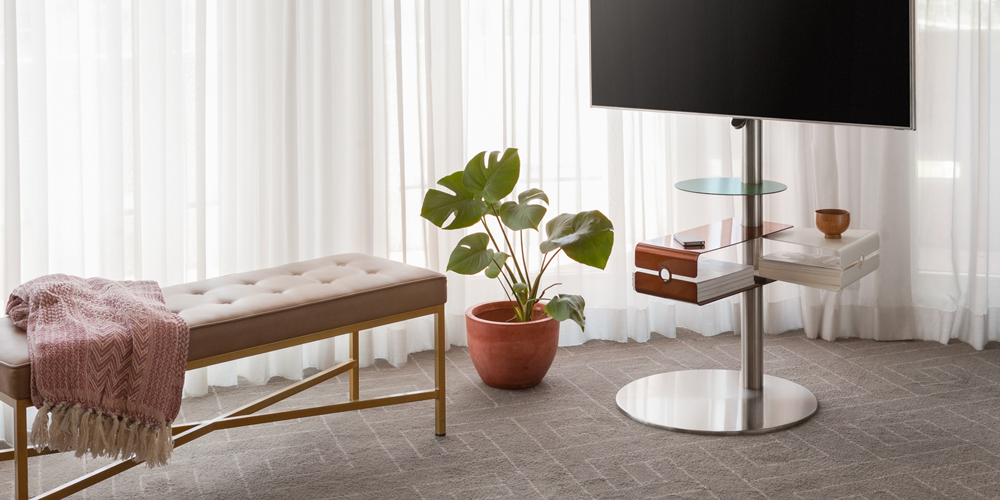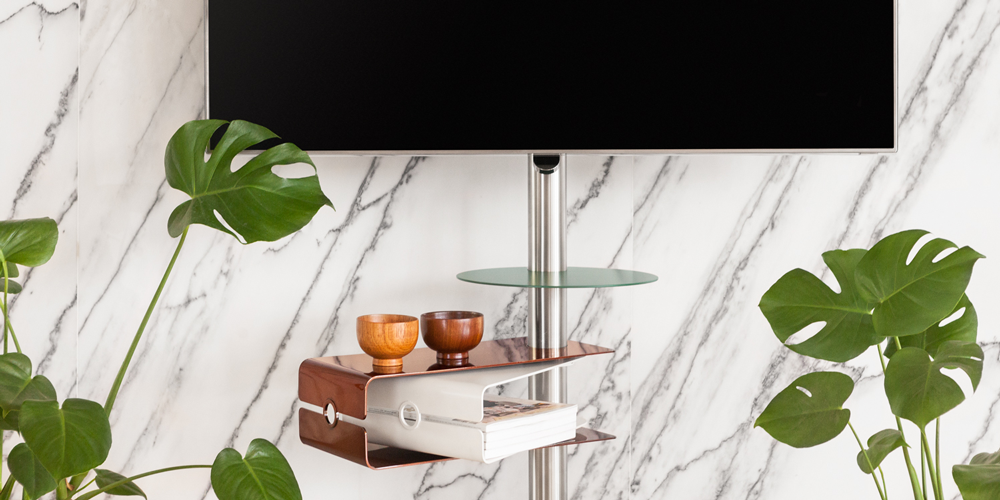 Credits for Photography
Thanks for the great collaboration for photography to Álvaro Martino – Studio pictures & Morsa – Ambiente pictures at the Hotel Vincci Porto
Production & Material
The shelving is made of painted steel – mate in a range of three different colours.
Produced by Seri Stylu & Made in Portugal