An installation for the festival area of the Adventure Cinema Festival at the Municipality Market of Matosinhos – promoted by Nomad & Manifesto.
Design of seating options, tables and artistic installation using the material combination of rope, concrete, wood and plastic crates from the market.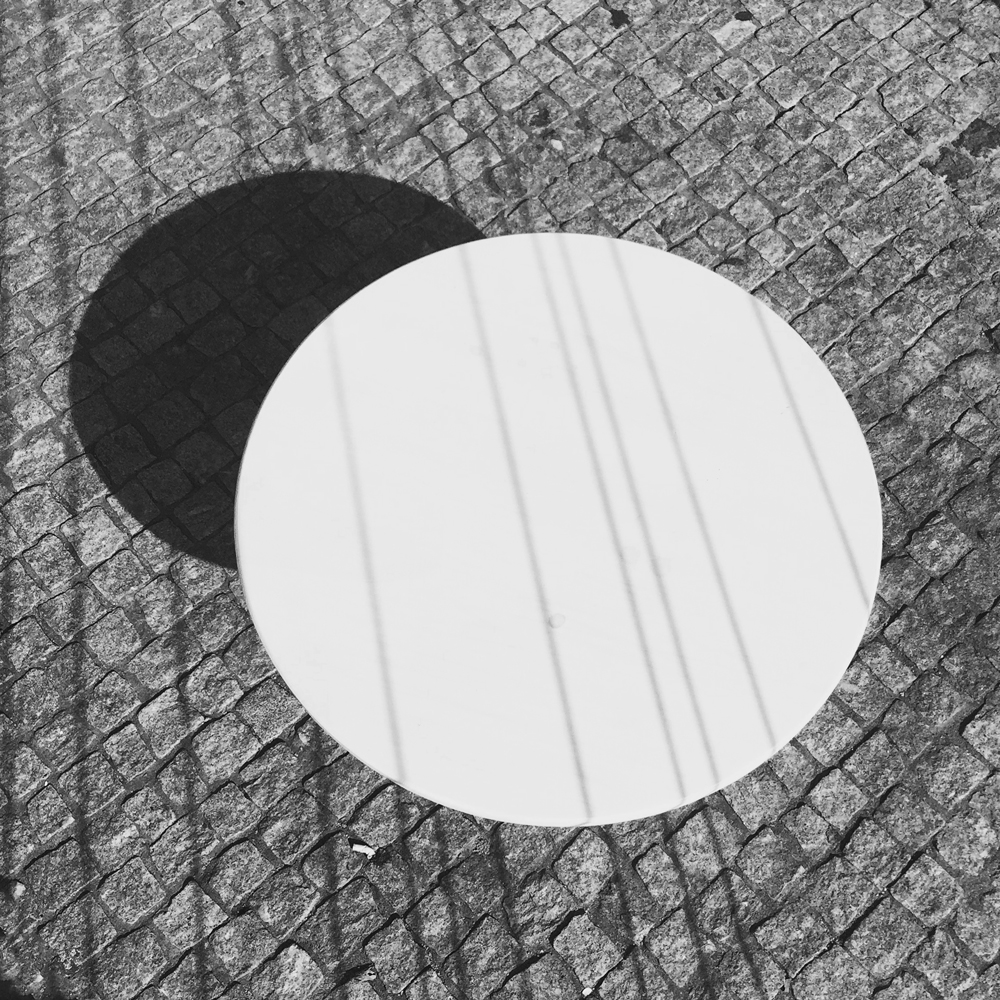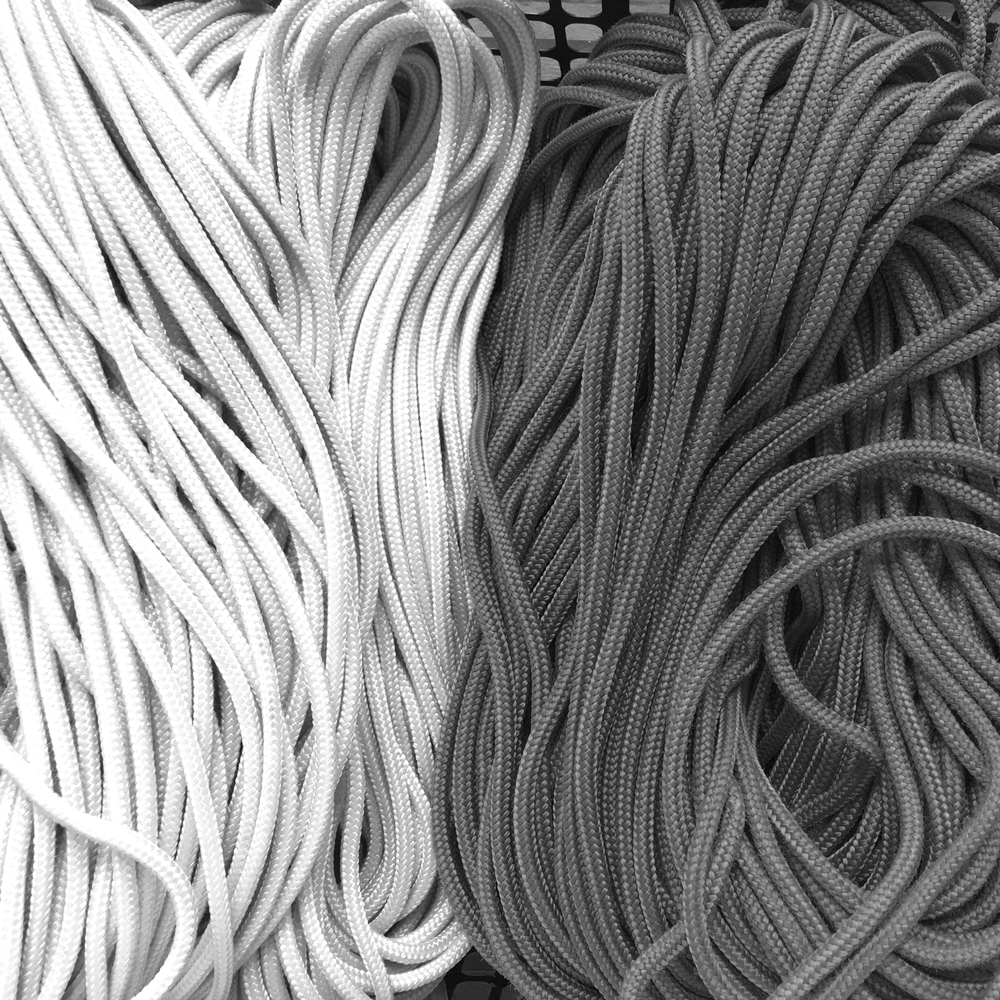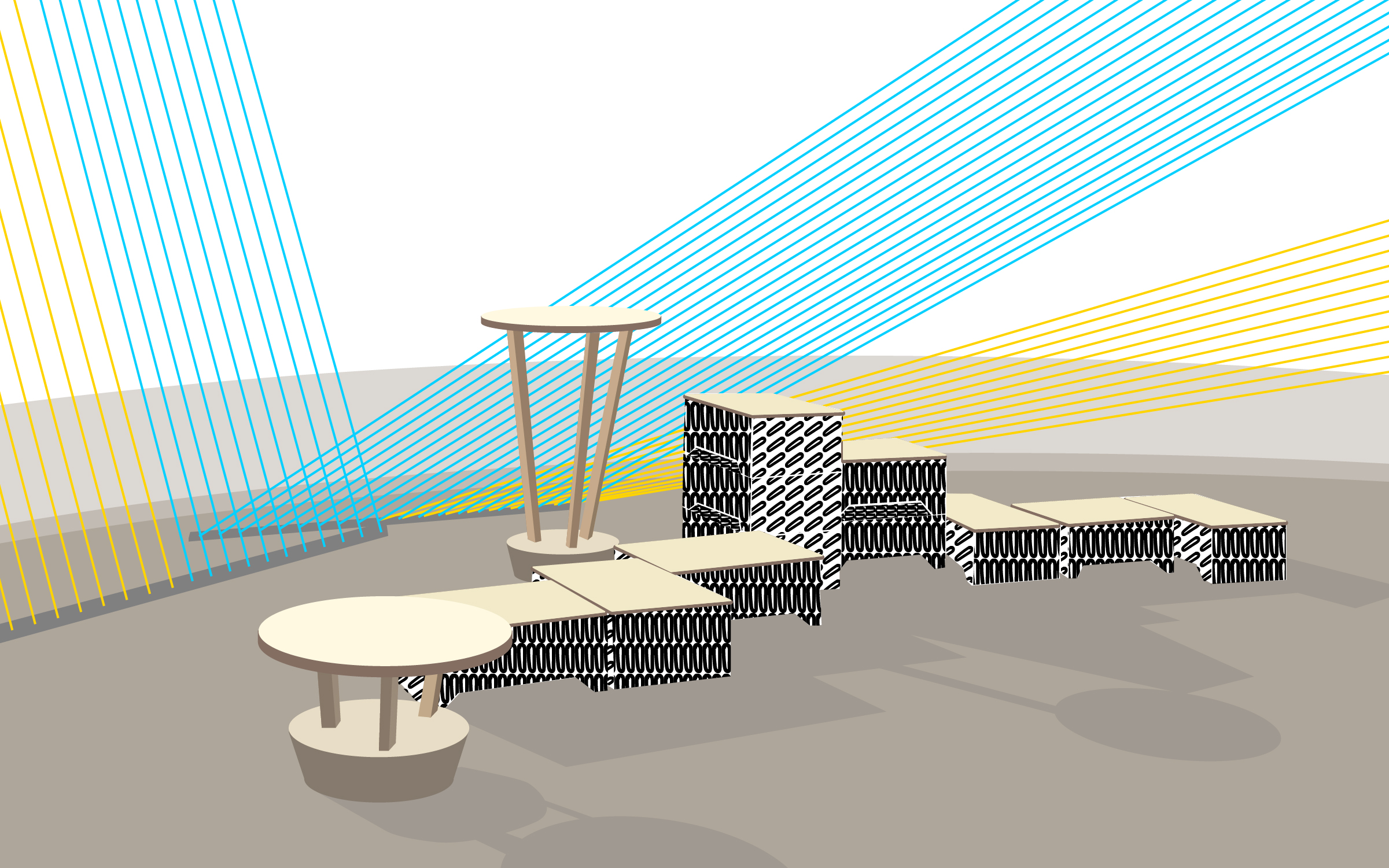 Manifesto
The Manifesto is and independent magazine store and coffee shop – backed up by Nomad, an adventure travel agency.
Here you can find a selection on international and national publications with a sensible editorial content about design & art, travel & sport.
Tiago Costa: "over time, we believe that we will be able to create a community that praises our space."
The Festival
Celebrating the power of journey, creating bridges between cultures, inspiring to explore and to protect our planet.
During 3 nights the market will open up and transforms into a cinema, during the day workshops, talks and conferences will take place.
September 17th – 20th 2020,  Municipal Market of Matosinhos, Porto.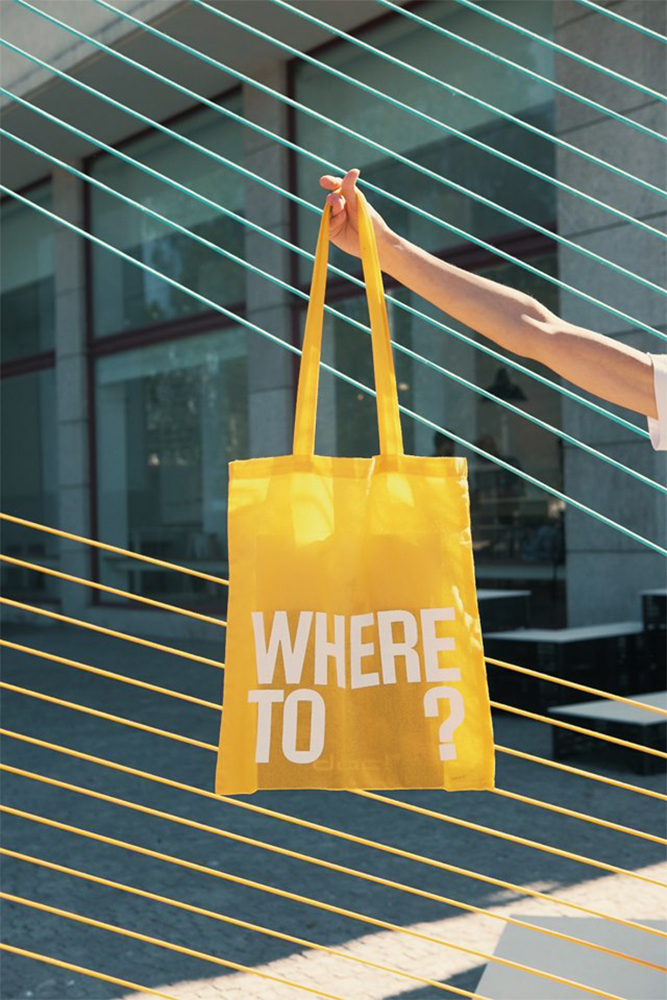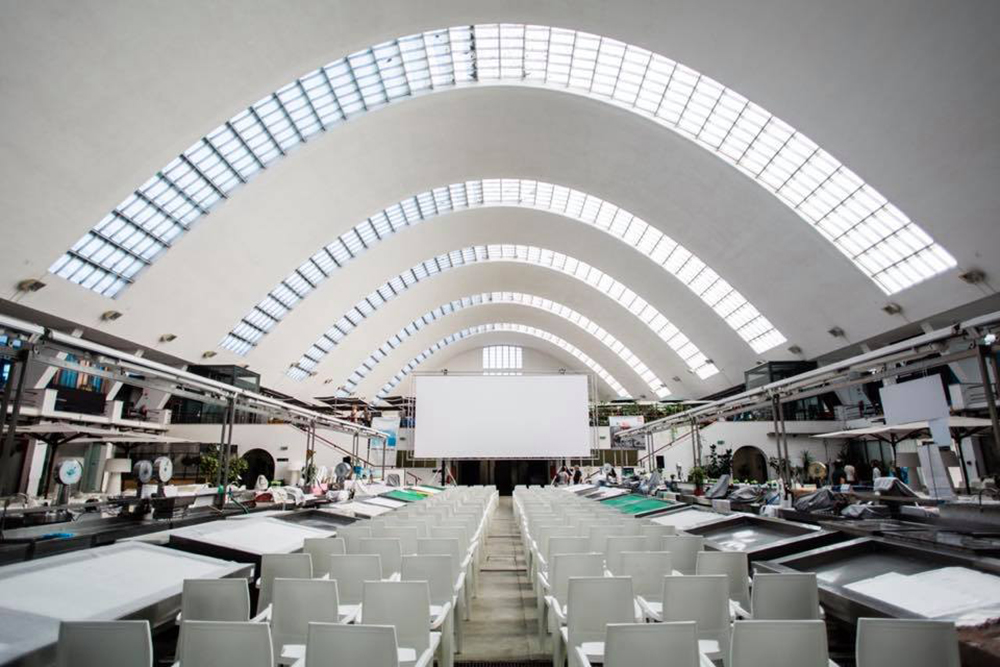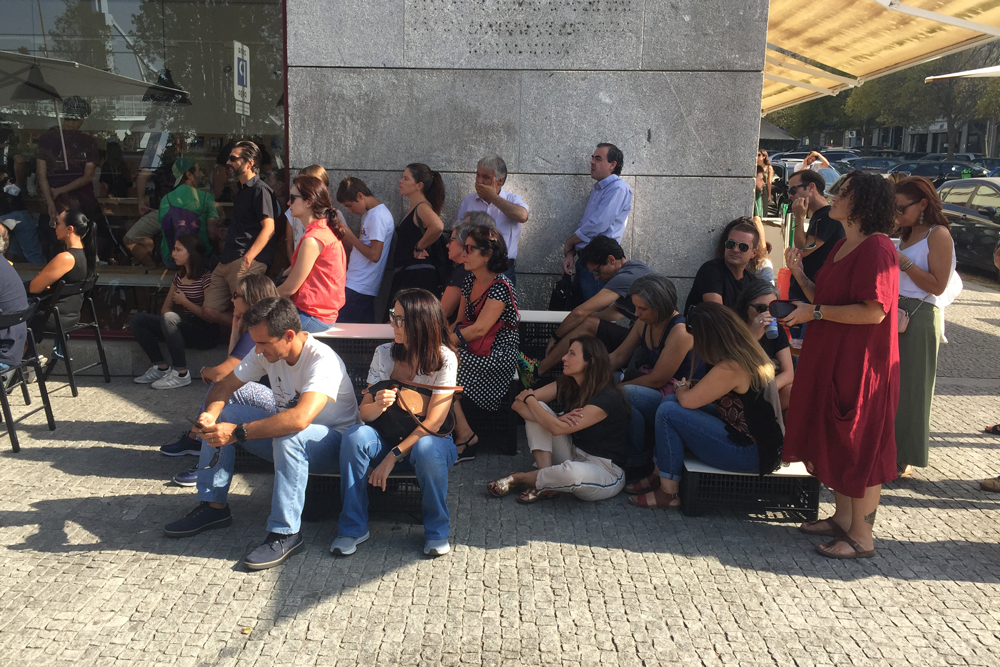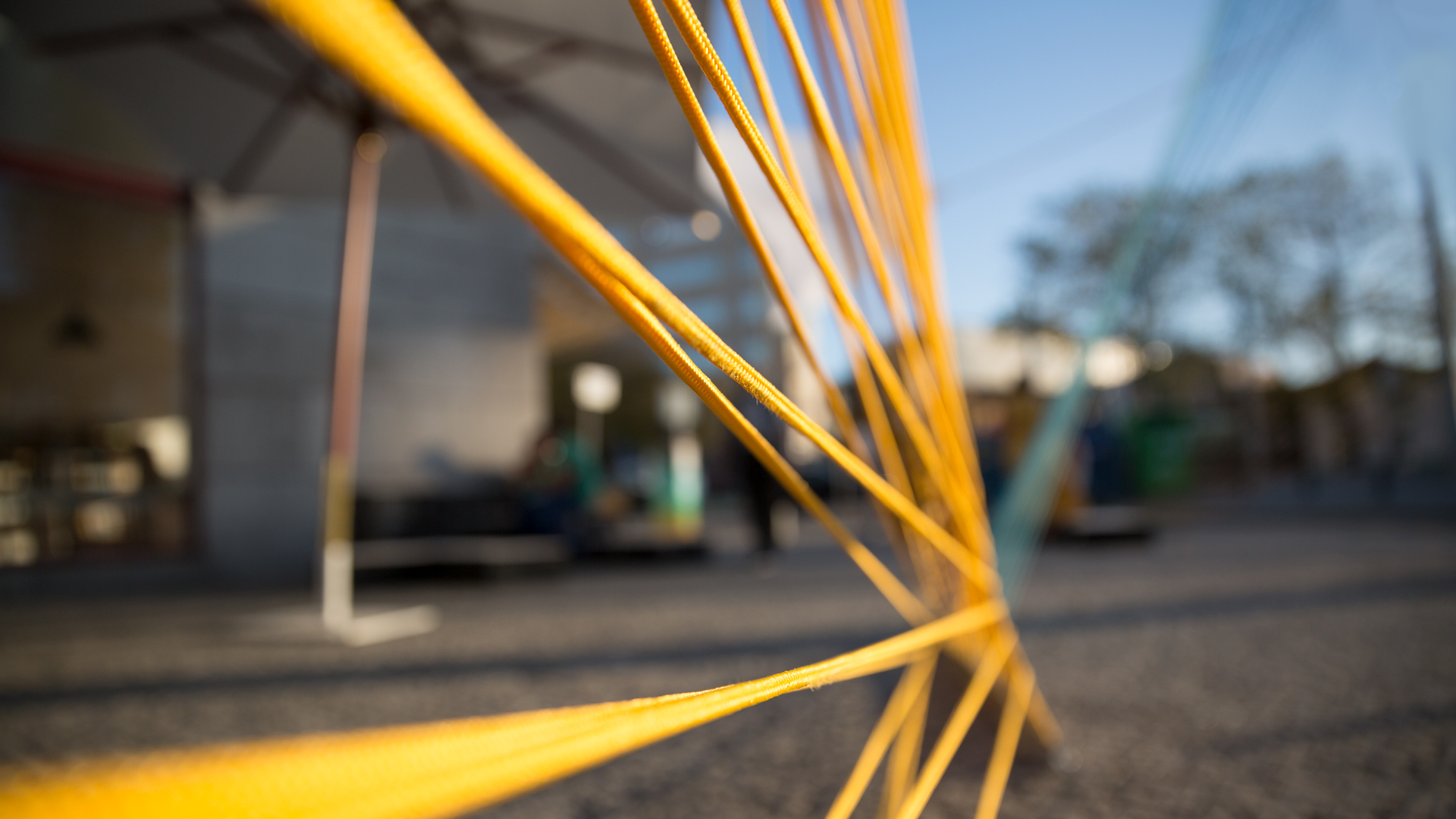 Design & Production process
The installation is developed in consideration of attracting the attention of people while passing by the market and also creating a airy visual borderline of the festival area.
By creating the rope installation the conference area was marked but keeping still an open atmosphere to sneak in. The colourful lines simbolize the cone of light and focus on filming.
The desgin of the seating island and tables follow the approach to keep production easy and low-cost.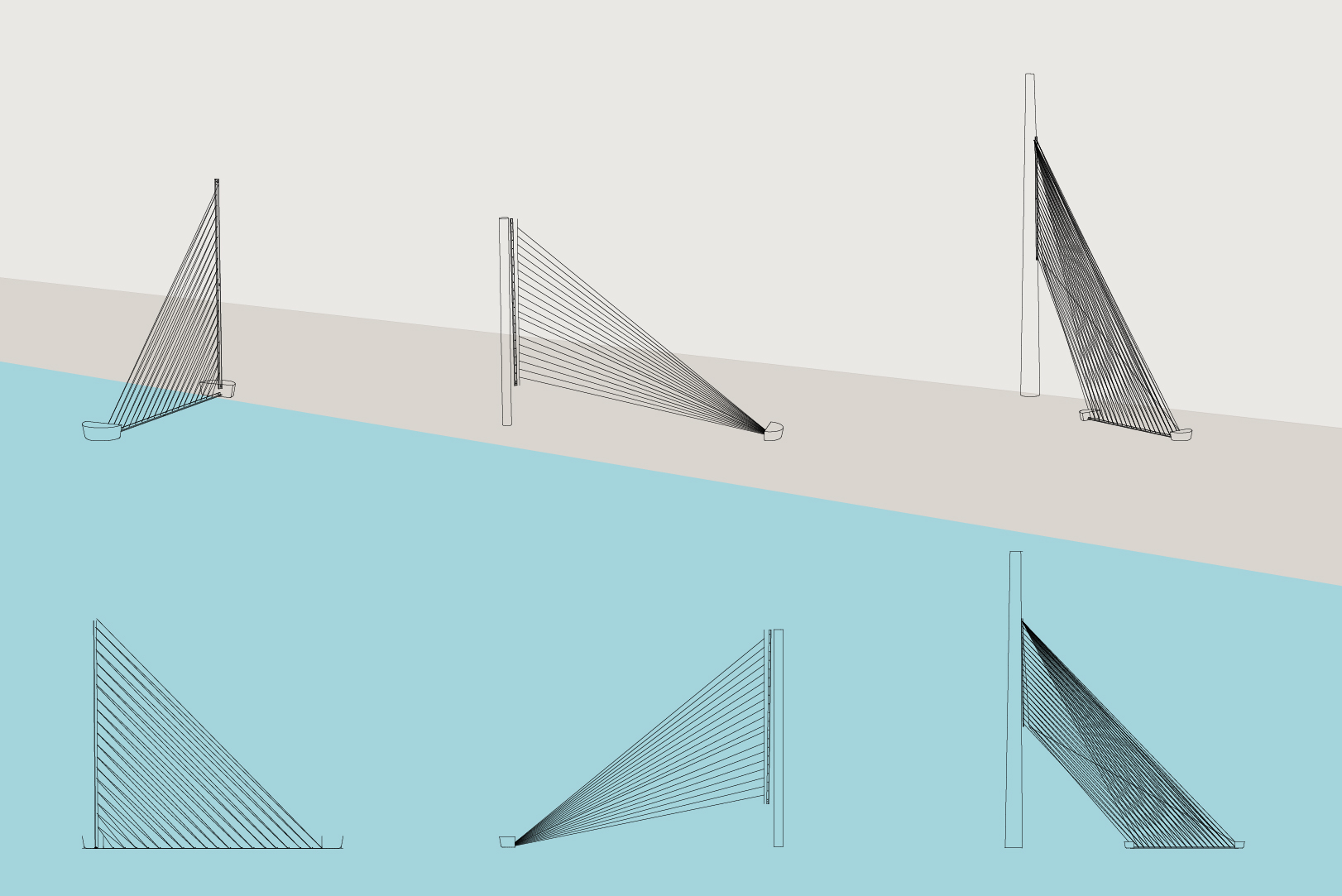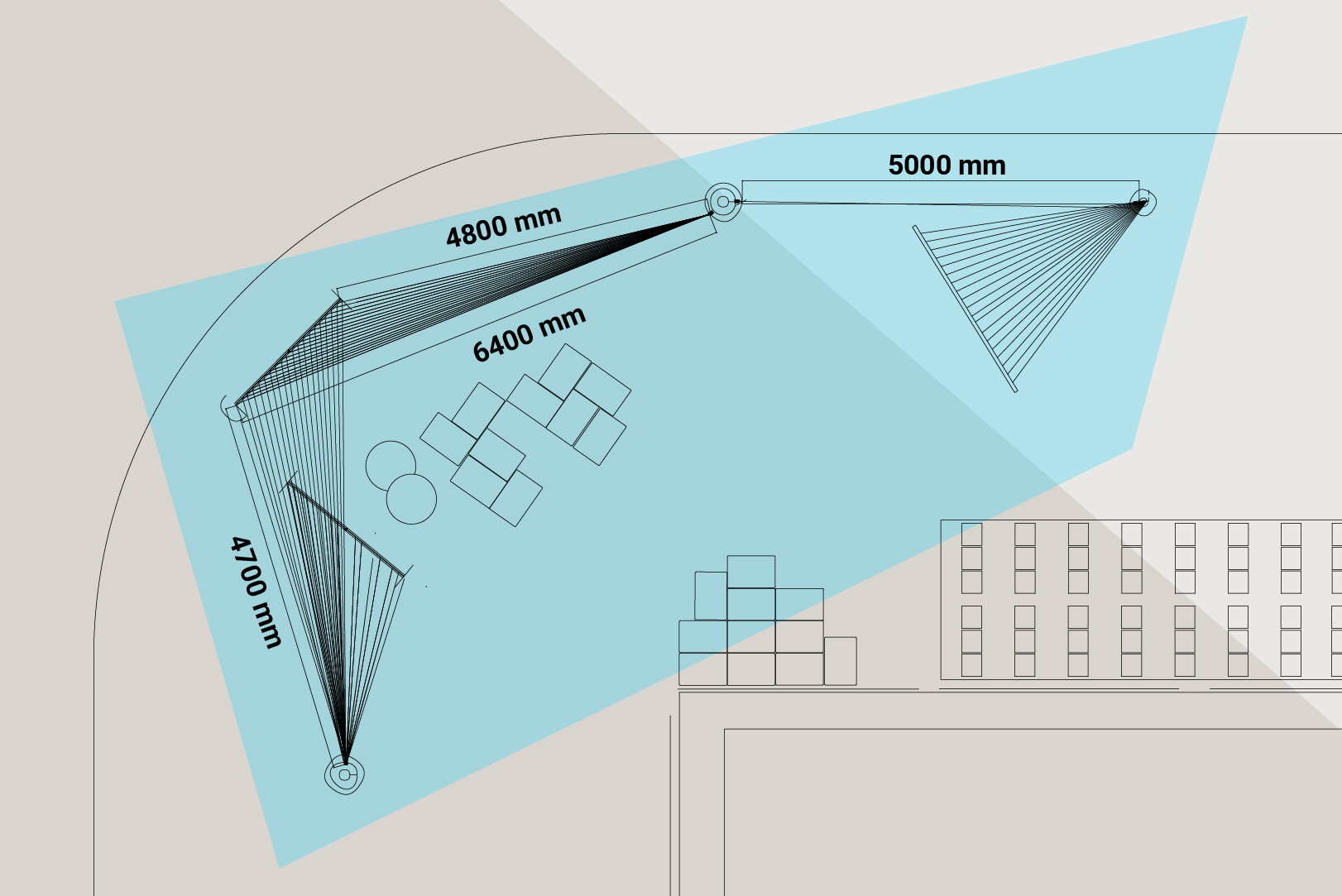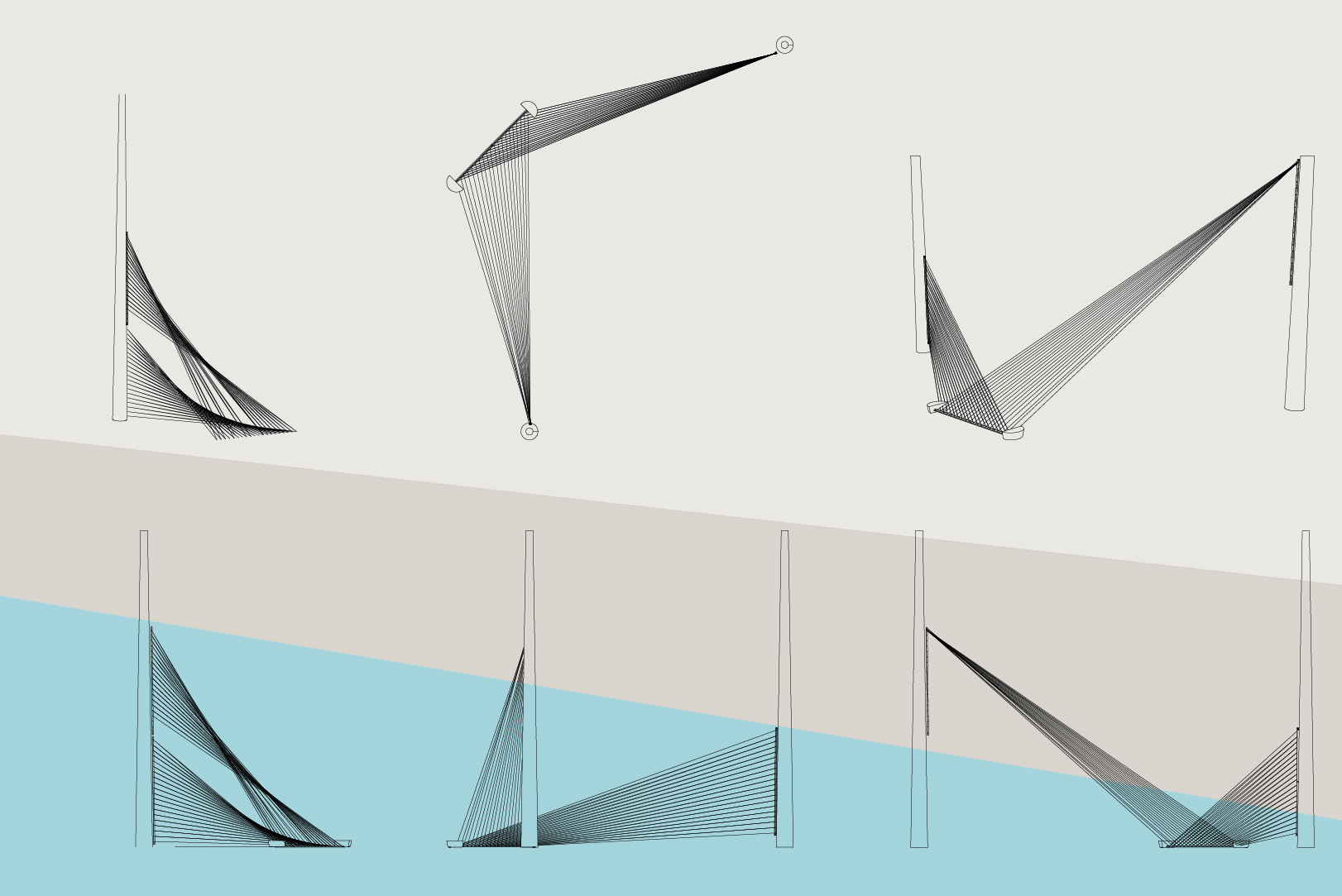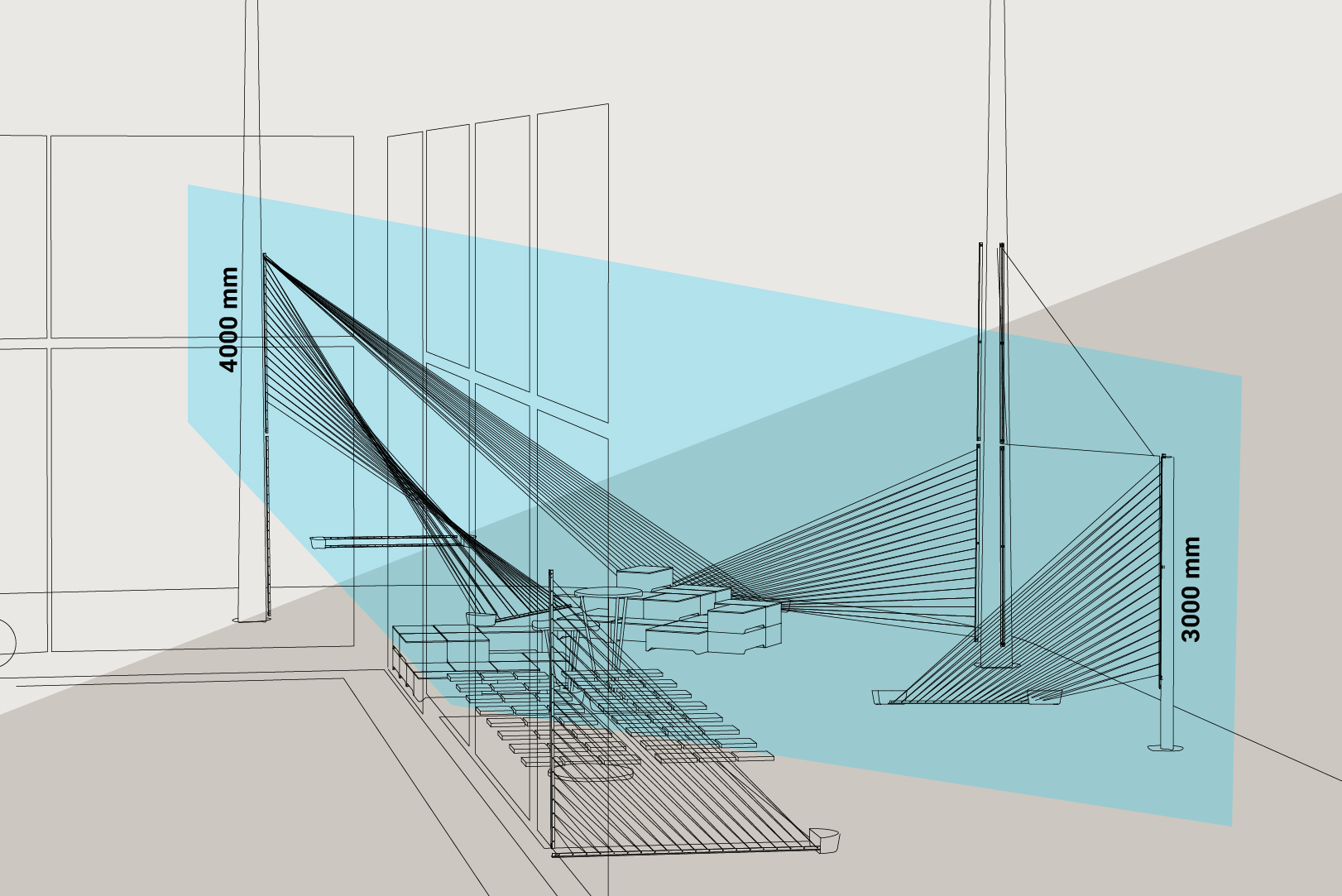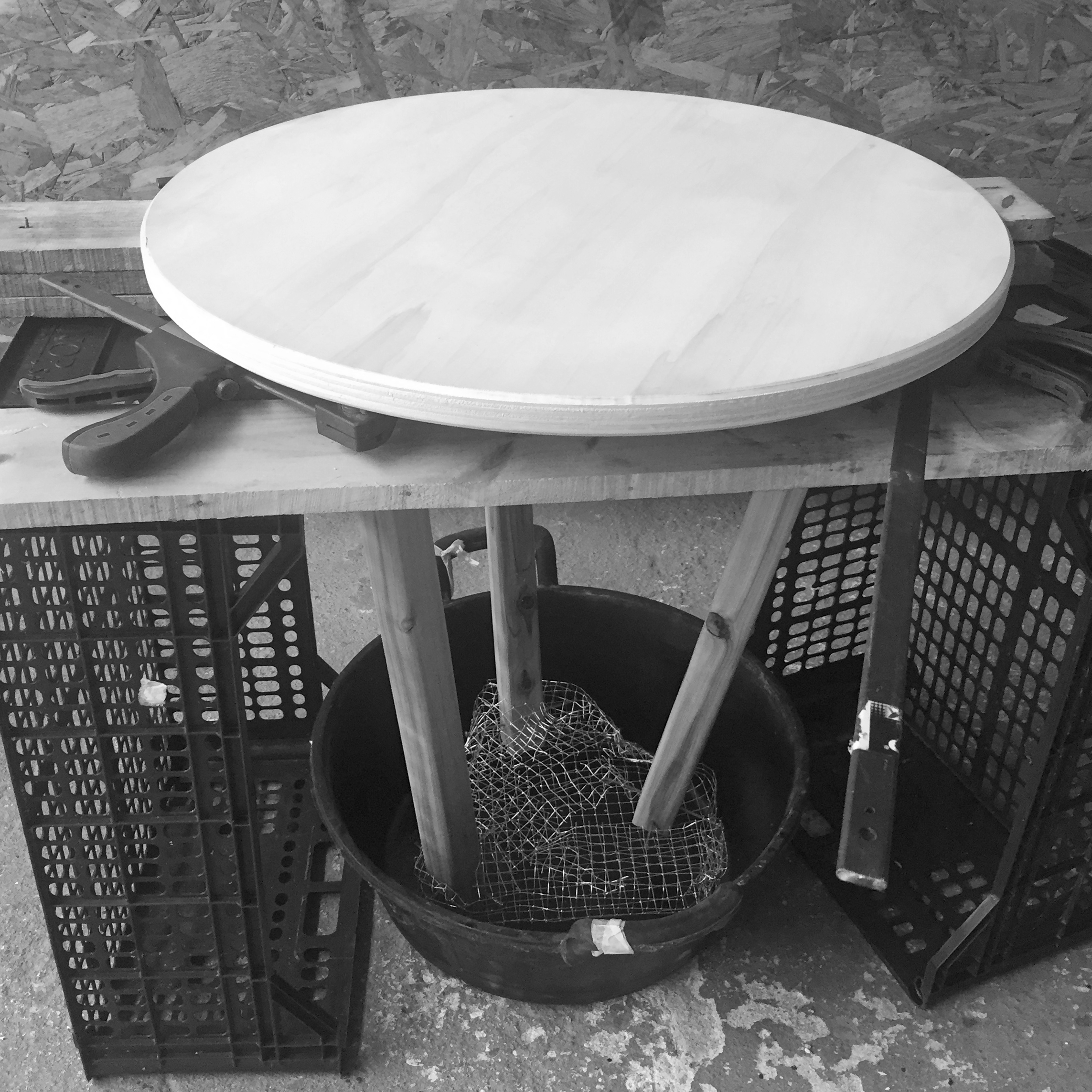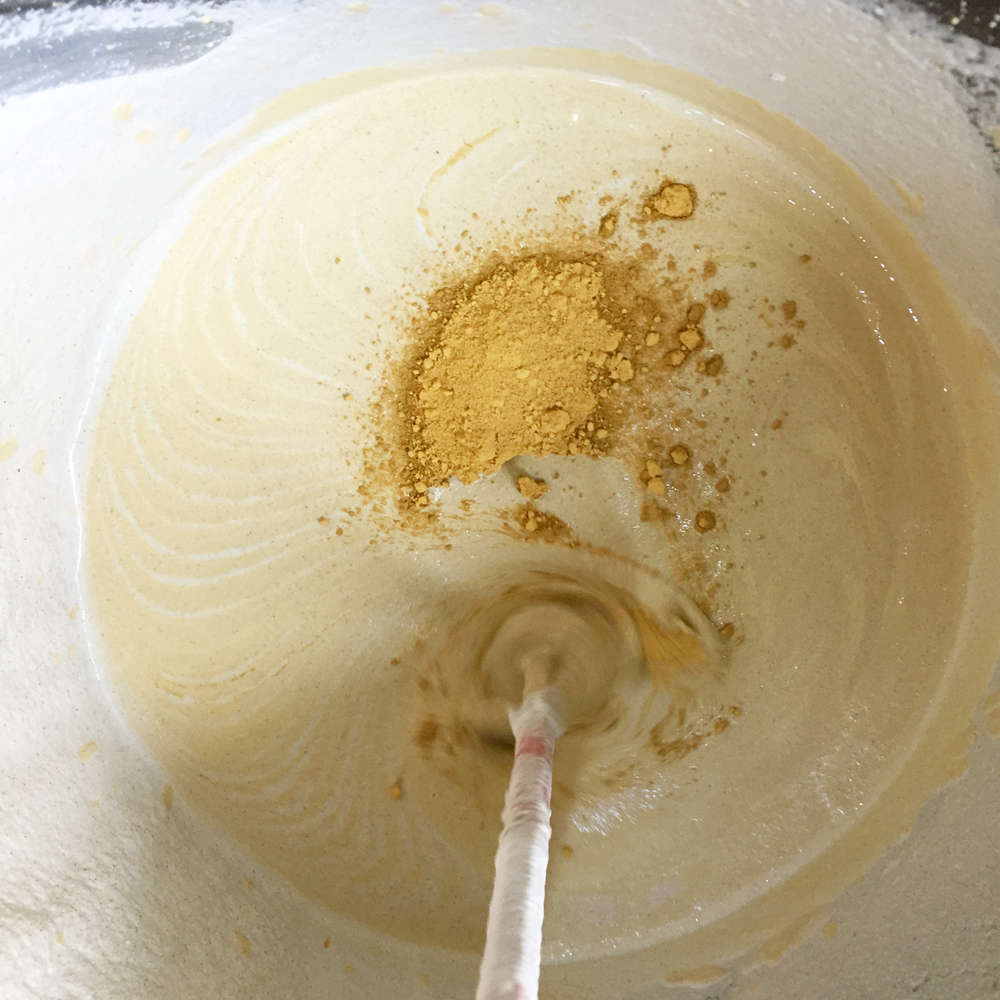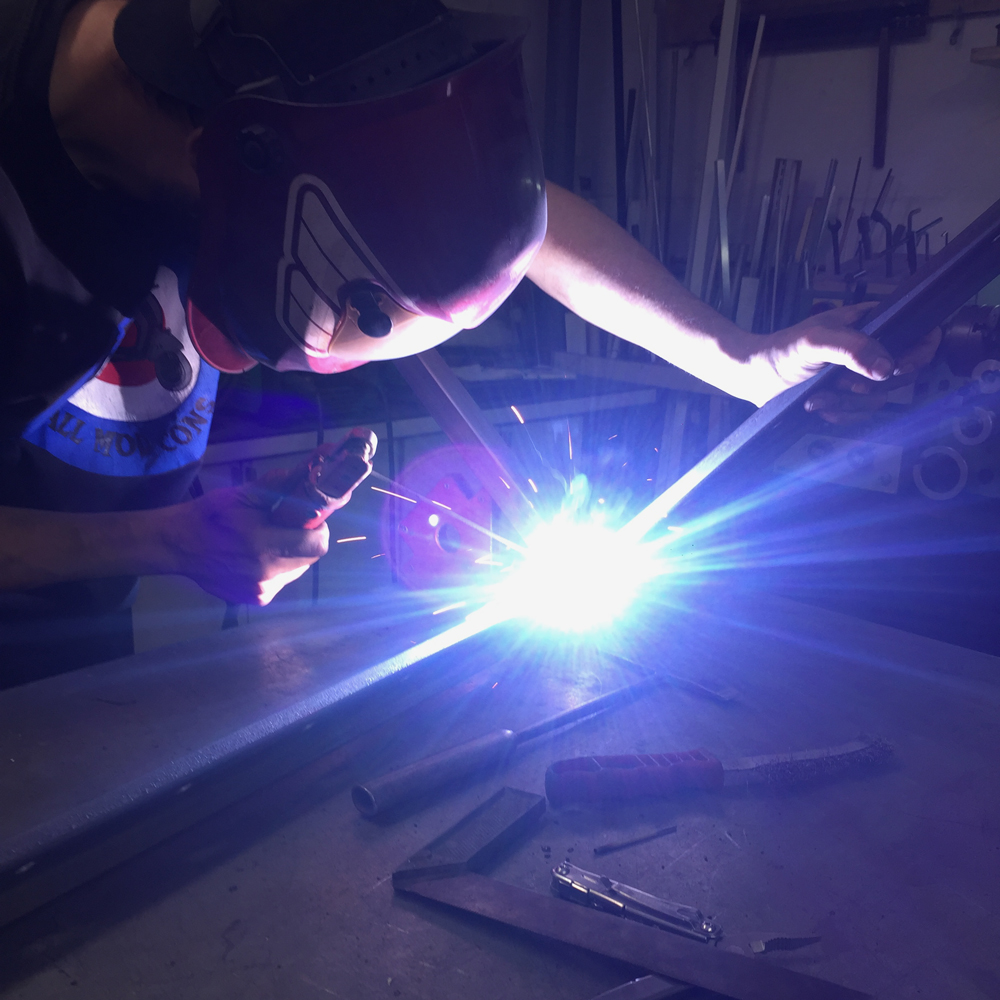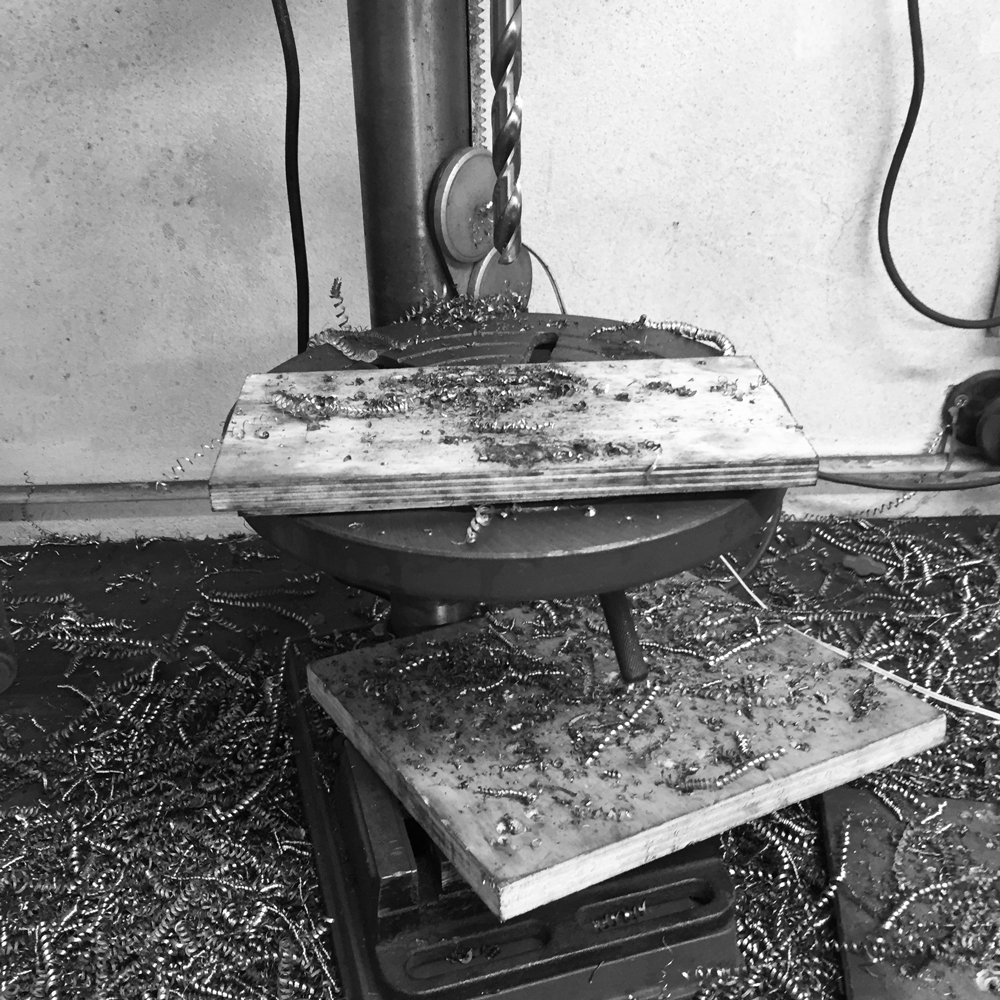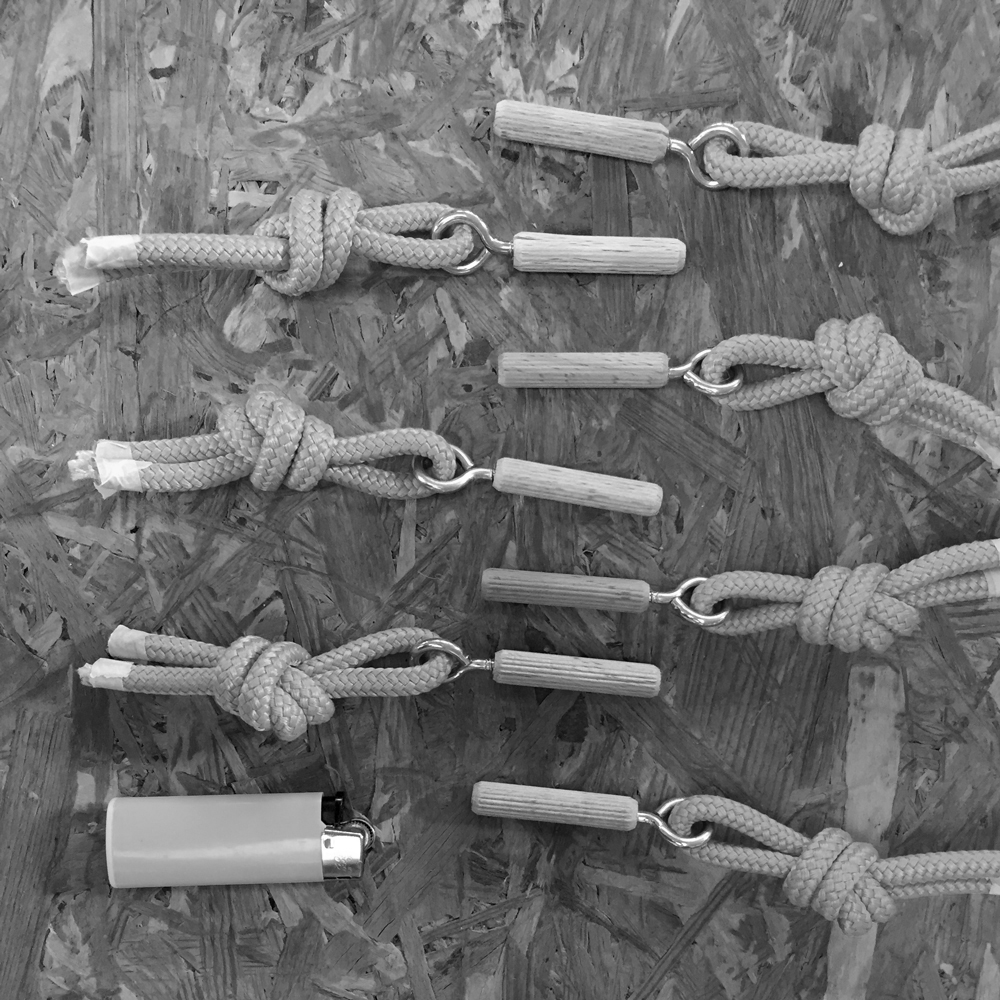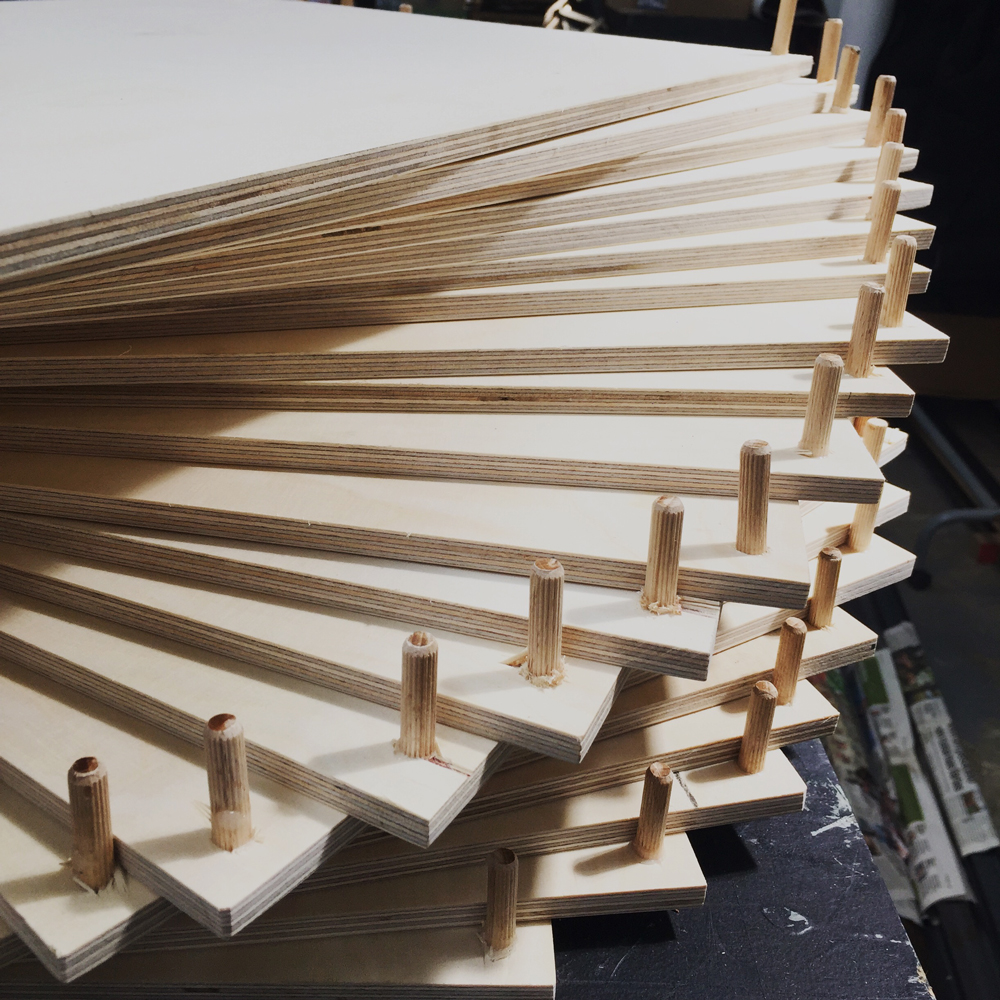 During the design ideation phase different materials and shapes were explored and tested.
With a DIY spirit prototypes and the final products where made manually.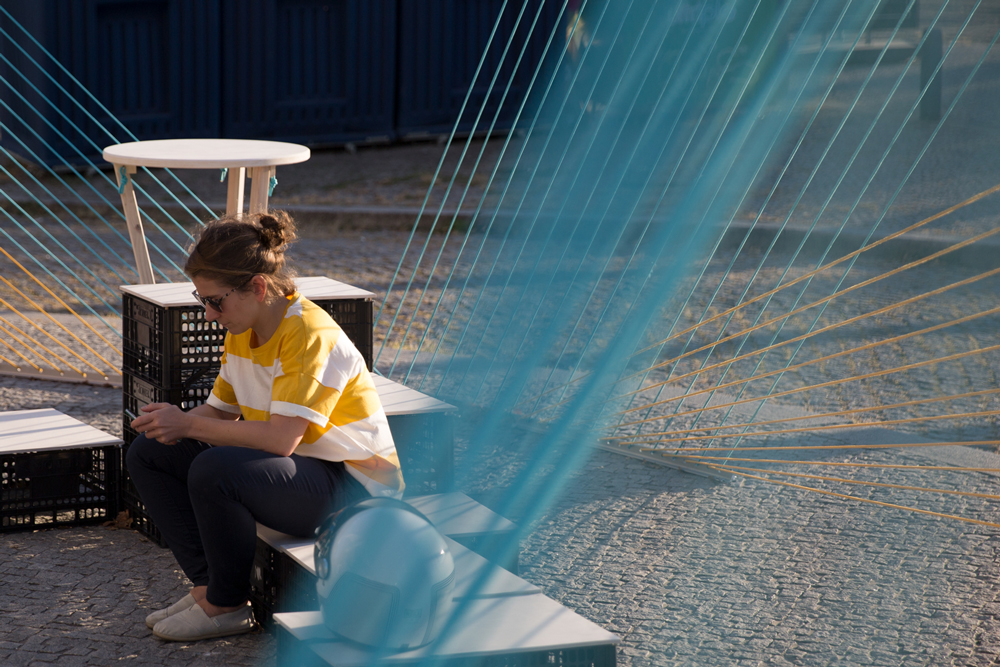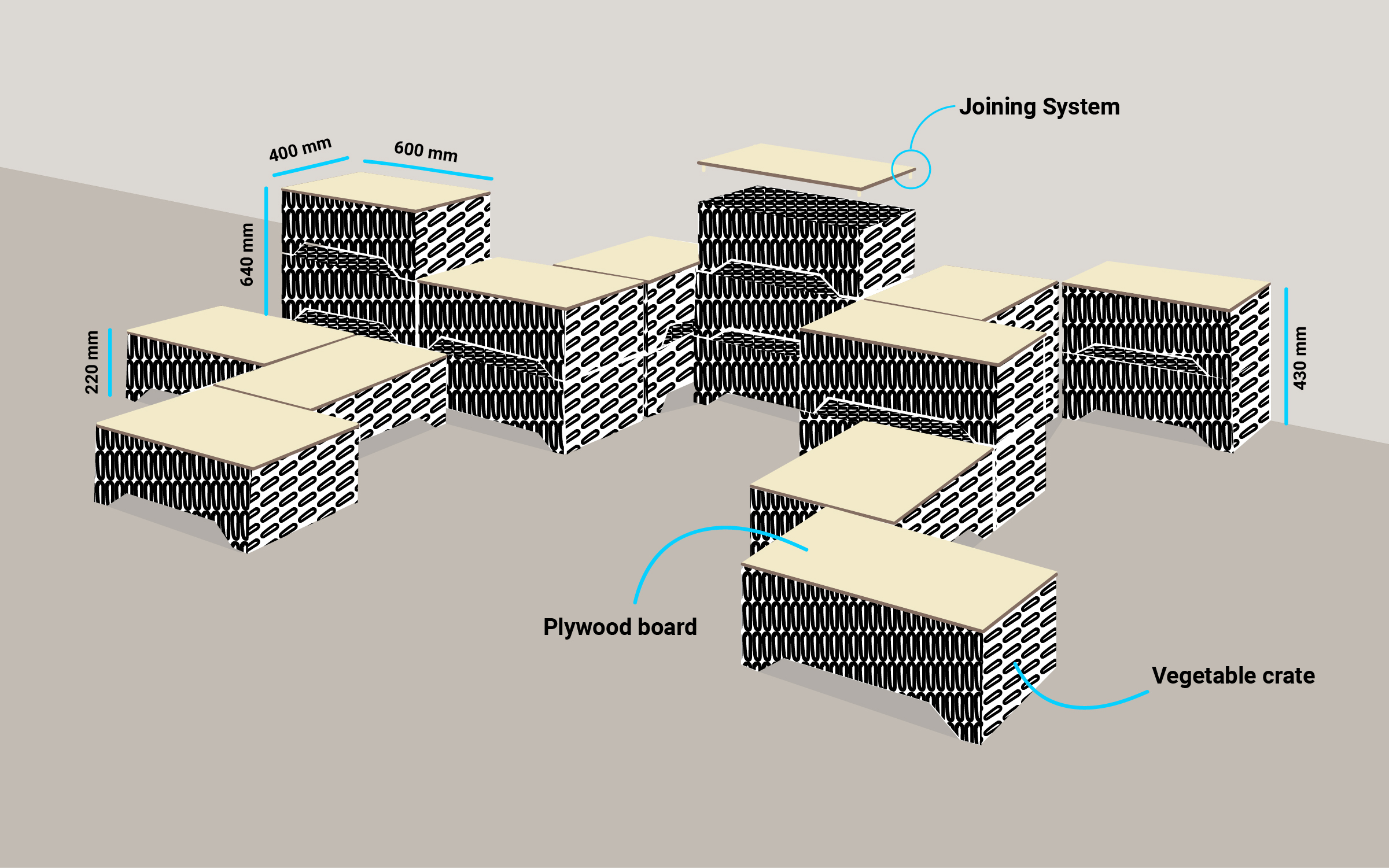 Design Approach
Hands-on and experimental Design Process & DIY Method with low-cost material.
Reuse & Reduce
The black fruit & vegetable boxes where collected over a couple of month and "safed" from going to garbage. After the installation they were transformed into drawers of shelf.