An insight of the design process
An elaborated design process from initial sketching, form finding experiments, doing mockups – shaped out in foam with 1:1 scale, prototyping and testing different materials for thermoforming, final 3D scan and 3D modelling, fabrication of a final molde by CNC milling.
Final prototypes elaborated with different finishings & spray paints – including all textile parts like the shoe pocket and carrying strap and handle.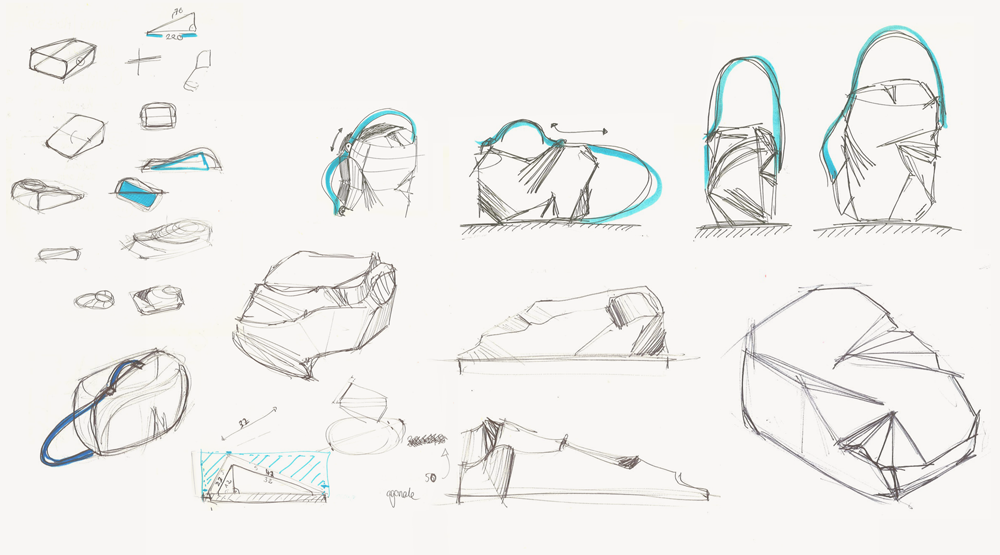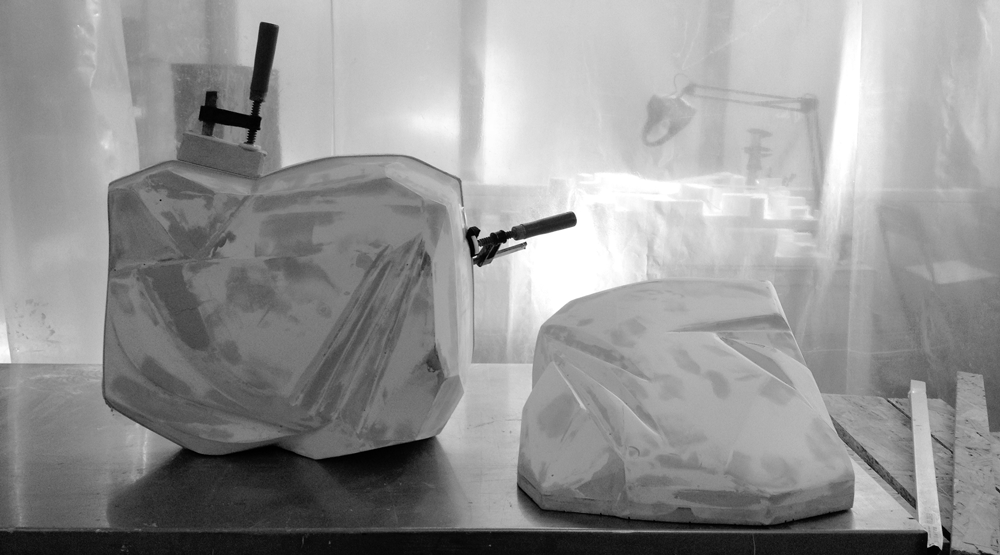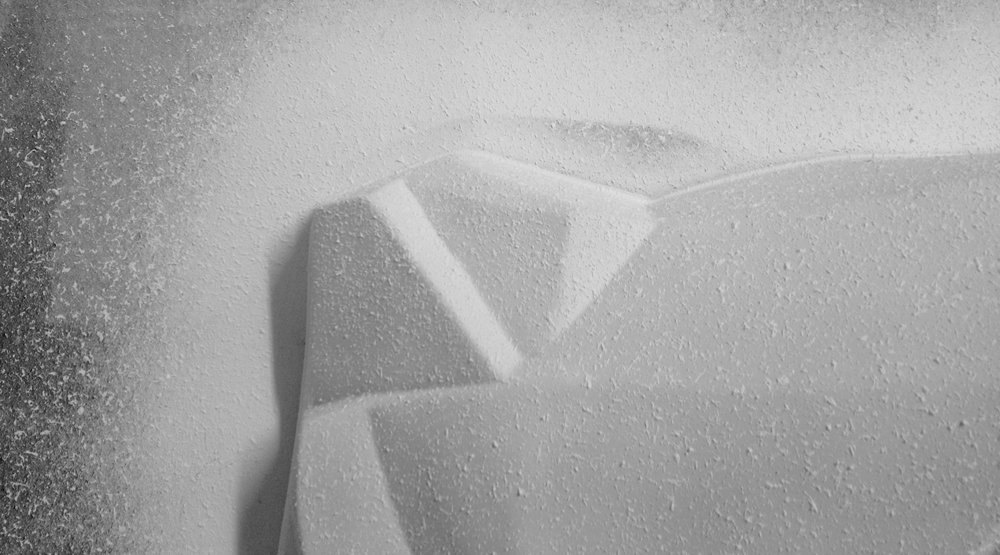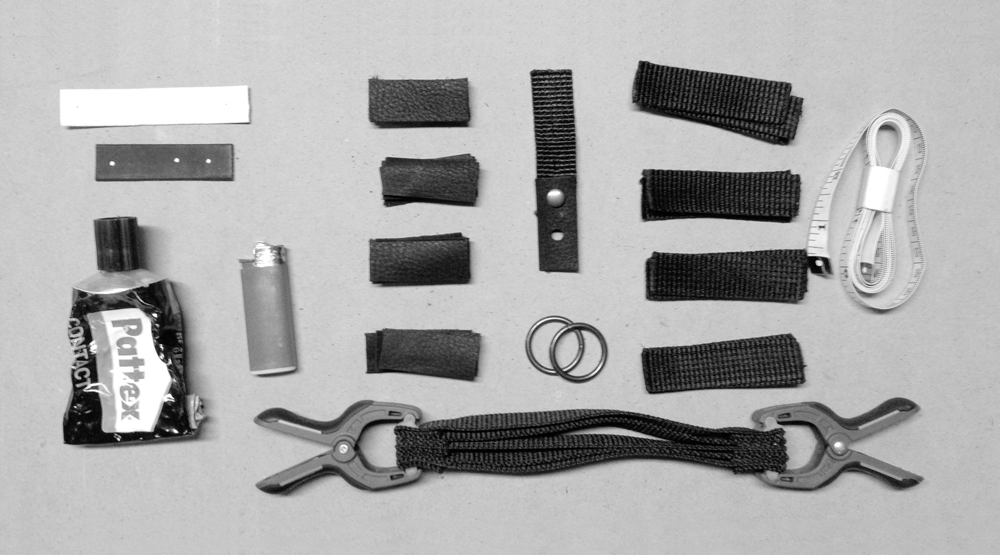 Design meets marketing
The idea of this design proposal was to develop an extra-ordinary box to send with the new shoe collection to influencer of the label Lastsole.  On the one side a funcional packaging design for the shoes, a everyday object and at the same time a display base in the shop.
Project developing process
When it starts as a simple shoe box and ends with a fancy backpack… During the design process we experimented with different shapes, materials and design approaches. From cardboard to textile, from clay to plastic. From the very beginning to the end this was a balancing act to find new innovative solutions.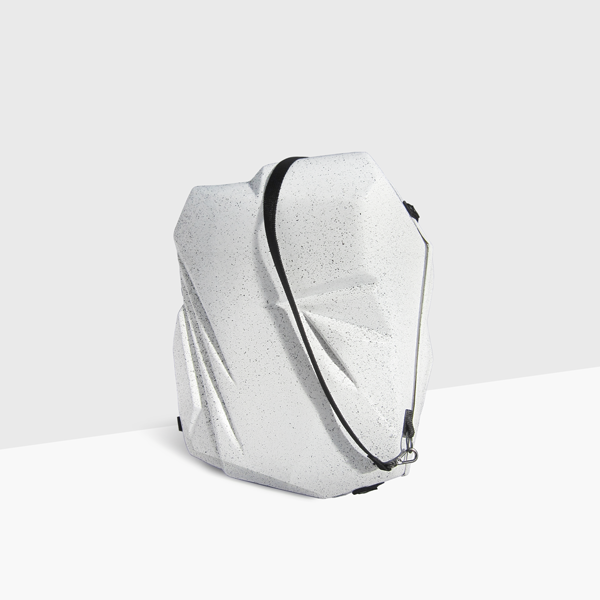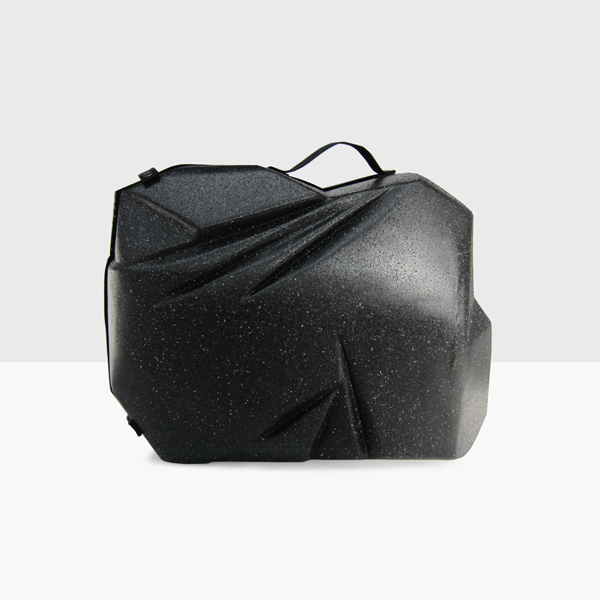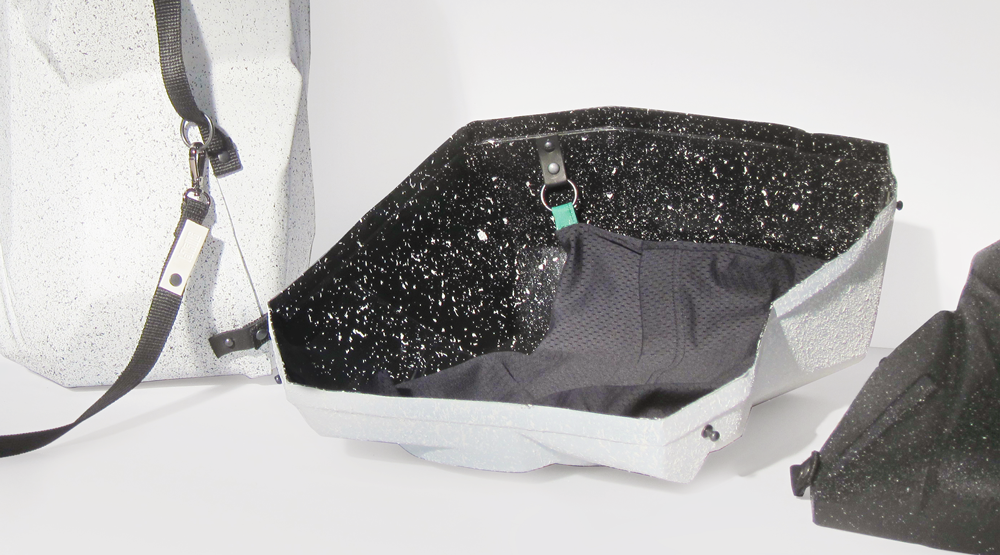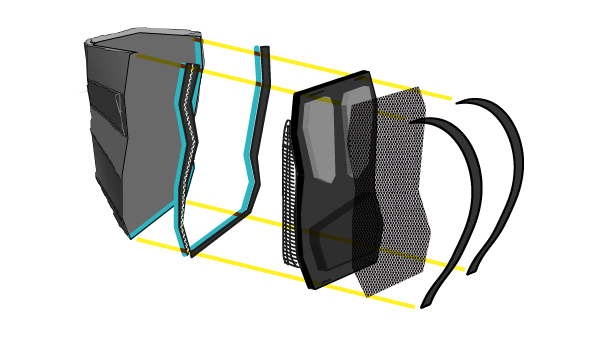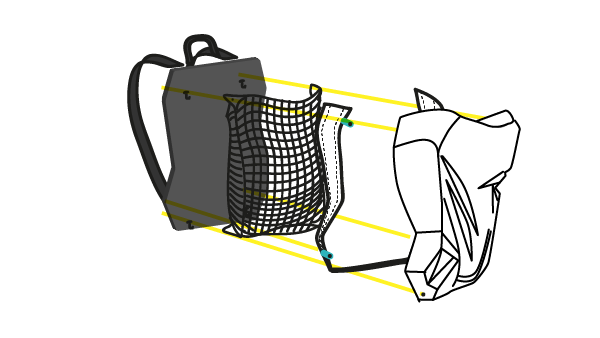 Design Approach
The backpack is designed to transport and present the shoe during clients meeting as well to use the hardshell seperately as a display for shops or exhibitions. A packaging design solution with more value than just a ordinary shoe box.
Production & Material
The hardshell is produced by vacuum moulding – using a 5mm plastic sheet. The part of the backpack is made with cordura fabric, has a backrest cushion and shoulder belts.